Experience the Crossroads: Art & History in Portugal - Summer 2017
Experience the Crossroads: Art & History in Portugal - Summer 2017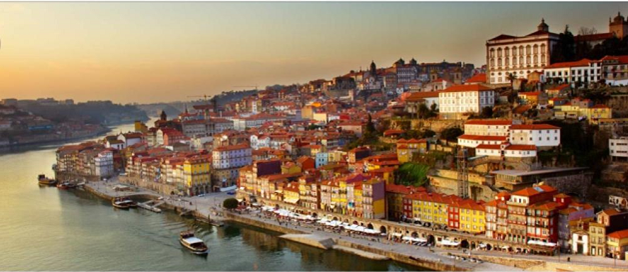 PROGRAM DESCRIPTION

Our course, which fulfills FIU Global Learning requirement, will introduce you to Art in Portugal, connected with History of the Iberian Peninsula during the Roman Empire, with seminars on topics such as Portuguese and Spanish roots, Portuguese-speaking countries, and followed by on-site visits in Porto. We will also tour Conimbriga – the largest Roman settlement in Portugal dated to the 9th century B.C. This program offers you the most important experience in your life! The history of Porto dates back to the 1st century B.C., where you can see UNESCO World Heritage sites in an urban environment. Studying at Universidade do Porto, more than 100 years old, and a beautiful campus, will be a privilege! Upon returning, our students will give a presentation at FIU to share their rich experience in Portugal. Students of Portuguese, Native or Heritage-speakers of Portuguese or Spanish can apply to the program, as the course will be taught in Portuguese and Spanish. No other pre-requisite is necessary.

LOCATION DESCRIPTION

On weekends, students have plenty of beauties to explore in Porto, and in the surroundings. The Douro River and Dom Luís I Bridge framing the picture, offer the perfect location to enjoy the city with a first-rate public transport system. Porto wine, delicious food, the beaches, museums, churches, palaces, the famous Casa da Música, a modern major concert hall, Livraria Lello (1906) and much more, will give you a time to remember.

HOUSE

Students will be accommodated in a university hotel (double rooms), with near access to a public transportation network.

COURSES

POR 3500 Luso-Brazilian Culture (GL)
A Global Learning course that counts towards the Global Learning Medallion

CREDITS

3 credits

COST

The program cost is $2,000 which includes the course and seminars, 3 field trips (2 in Porto, 1 in Conimbriga), transportation to cultural sites, accommodation in double rooms at a university hotel.

The program cost does not include: airfare, FIU instructional fees for the course ($205.57 per credit), the non-refundable $175 Study Abroad Fee towards your international insurance.

PROGRAM INFORMATION

Department of Modern Languages
Modesto A. Maidique Campus
Professor Augusta Vono
DM 485B
T: 305-348-2049
E: vonoa@fiu.edu

To view flyer, click here