Spring 2018 Lectures
Tuesdsay, March 6, 2018 | 1:30 P.M. - 4:30 P.M.

The Blanka Rosenstiel Lecture Series on Poland
Conference: "100 Years Independent Poland and Centuries of Polish-American Relations"
The European & Eurasian Studies Program and The European Student Association at FIU, in collaboration with The American Institute of Polish Culture and The Honorary Consulate of the Republic of Poland, organized a conference celebrating 100 Years of Poland Regaining Independence. In 1918, World War I was over and Poland was free after 123 years of geo-political oblivion. In 2018, we are proud to join the Polish government and the Polish people around the world in commemorating the 100 year anniversary of Poland becoming an independent European country. The keynote speaker was Ambassador Piotr Wilczek.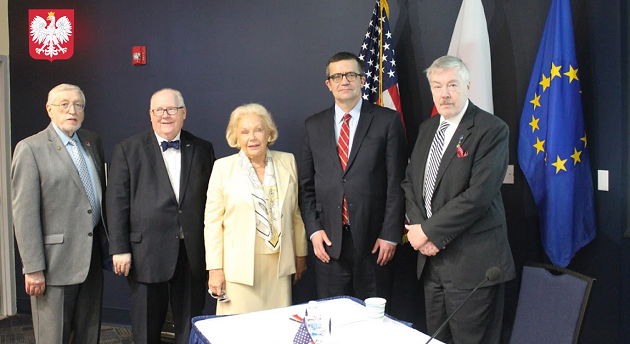 AGENDA

1:30-1:45 p.m. Welcome
1:45—2:45 p.m. Keynote By Polish Ambassador Piotr Wilczek
2:45—3:00 p.m. Break
3:00—4:30 p.m. Academic Panel
Prof. Thaddeus C. Radzilowski, President and co-founder of the Piast Institute
"The Birth of the Second Republic: The Struggle for Poland and the Creation of Polonia"
Prof. Mieczyslaw B. Biskupski, Professor of History Stanislaus A. Blejwas Endowed Chair in Polish and Polish American Studies Coordinator, Polish Studies Program, Central Connecticut State University
"Could Poland Have Saved the West?"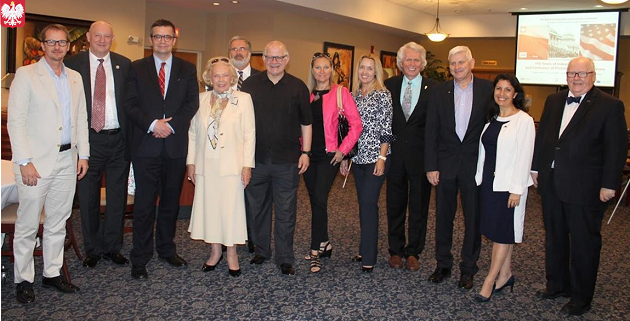 ► For more information, click here
► To watch video, click here
► To view pictures, click here