Conversations on Europe: The Finnish Education Model: What Can We Learn?
Event information

| | |
| --- | --- |
| Start: | |
| End: | |
| Venue: | FIU - MMC - Green Library Resources Center - GL 156 |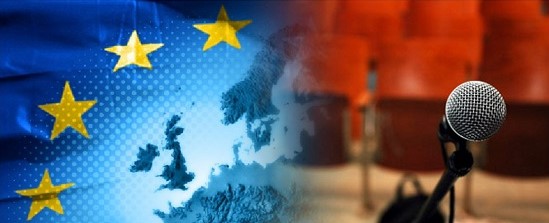 "Conversations On Europe" connects top experts from around the United States and Europe to discuss contemporary issues facing Europe and the Transatlantic relationship. Using both personal and institutional video conference technology, panelists take questions and interact with audiences at the University of Pittsburgh and at remote sites in the US and Europe.

The 1st Conversations on Europe this Spring 2019 will be on "The Finnish Education Model: What Can We Learn?"; it will take place on Tuesday, January 15th*. Finland's education system consistently ranks high in the OECD's annual Program for International Student Assessment (PISA) study, prompting U.S. educators and education reformers to ask "What can the U.S. learn from Finland?" In this installment of our monthly roundtable series, the ESC has invited education experts to discuss this question and explore issues impacting student achievement in both countries.

Moderator:
Jae-Jae Spoon, Department of Political Science, European Studies Center, University of Pittsburgh

Panelists:

Anneli Rautiainen, Finnish National Agency for Education
Jyri Linden, University of Tampere
Cassie Fay Quigley, University of Pittsburgh
Tim Walker, Taught by Finland Blog

To view flyer, click here

-------------------------------------------------------------------------------------------------------------------------------
At FIU, the video conference will be held in the Green Library Resource Center - GL 156
-------------------------------------------------------------------------------------------------------------------------------

Hosted by the European Studies Center, a Jean Monnet European Union Center of Excellence at the University of Pittsburgh
Co-sponsors · UCIS · European Union Center at University of Illinois, Urbana-Champaign · Center for European Studies at University of North Carolina-Chapel Hill · Jean Monnet Center of Excellence at Florida International University
Funded in part by the European Union