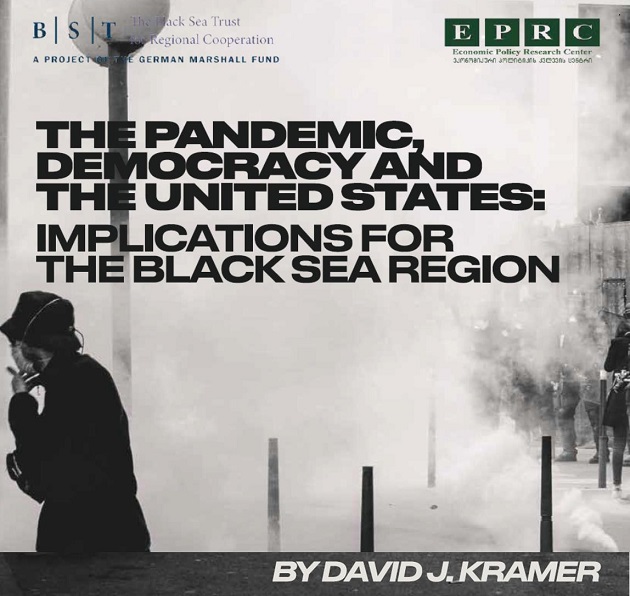 The Economic Policy Research Center in partnership with the Black Sea Trust, a project of the German Marshall Fund of the United States presents a series of opinion papers on the challenges and opportunities posed by the pandemic, written and composed by leading experts, researchers, and modern thinkers.
► Read the first opinion piece – 'The Pandemic, Democracy, and the United States: Implications for Black Sea Region', written by David J. Kramer, an assistant secretary of state for democracy, human rights and labor in the George W. Bush administration, Director of European and Eurasian Studies and Senior Fellow in the Vaclav Havel Program on Human Rights and Diplomacy at Florida International University's Steven J. Green School of International and Public Affairs and Co-founder of Fukuyama Democracy Frontline Center.
The piece aims to define the correlation between the Covid-19 pandemic and actions taken by the Governments with respect to the overall democracy, fundamental freedom rights, transatlantic relations, and the overall impact on the Black Sea Countries.